5 Ways to Increase CRO by Using Google Analytics
Google Analytics continues to be the number one free tool to use when optimising a website, regardless of the niche, audience or segments it operates in. If you still haven't started using it, you are already lightyears behind your competition, and the best time to start was yesterday. But even if you are a seasoned […]
Google Analytics continues to be the number one free tool to use when optimising a website, regardless of the niche, audience or segments it operates in. If you still haven't started using it, you are already lightyears behind your competition, and the best time to start was yesterday.
But even if you are a seasoned GA user, there are some cool Conversion Rate Optimisation tricks that we want to share with you, so read on.
Google Analytics perks and benefits
Google Analytics is free but that doesn't mean that it is in any way lagging behind paid tools. On the contrary, Google Analytics is what most tools base their benchmarks on.
On the other hand, there are many tricks and strategies that aren't very intuitive to the untrained mind. And unlocking some of its potentials requires practice and research.
It is very easy to start with Google Analytics
There are many step-by-step guides for getting started with google analytics, that you can follow. There is the official google documentation, that you can follow, which will take you through the process.
On the other hand, most people, actually prefer reading articles written by someone like them, and not in that professional, impersonal and boring tone Google uses most of the time. You could check out agencyanalytics.com's article on getting started with GA, it's a good place to start.
Another great benefit of this platform is that it can be used alongside other useful tools like CRM platforms and CRO tools.
And not to mention, all of Google's tools are optimised to work with each other, so if you decide you need a more visual approach to your data, you can always integrate your Google Analytics insights into Google Data Studio.
Google Analytics can be entirely customized
There are hundreds of analytical tools on the market and very few of them can match Google Analytics's customizable functions. With its help, you can get to know your audiences, where they drop off, where their interest spikes, and what makes them abandon a checkout process.
You can even see where they scroll and what draws their attention with cursor tracking on your webpage. Of course, all of that requires proper configuration and trackers, as well as a few scripts here and there.
In the image above, you can see that you can pretty much add any widget to your dashboard and tailor it to your liking. You can read the full Google guide on creating dashboards in GA here.
Hidden Google Analytics Data Opportunities
Before we dive into the 5 most overlooked, yet effective opportunities that you can find in Google Analytics, in order to increase conversions, you would need to make sure you have completed the following two things:
You have properly set up the GA account.
You have already set up Event Tracking.
Once you are certain, you've done those, we can continue with the opportunities below.
#1 Google Analytics Blog Optimisation
Knowing how many people visit your blog and from which country, can greatly aid your planning. If, like in the image above, your audience is mainly coming from the United States, then focus on local issues or interests. Moreover, pay attention to the conversion rate. The location with the highest amount of traffic should also bring in the largest percentage of conversions.
This means, your content and strategy are properly aligned with your audience. If that isn't the case, make sure to do the research and find out how to make it so.
Although we've used only one conversion event,  you can set up multiple conversion events to track on your blog. For example, as shown in the image "Contact Us form fill" is goal 1 conversion can be accompanied by another goal.
Breaking Down Events Into multiple trackable steps
You can also break down the desired event into multiple steps. For example, clicking on the contact us button is part 1, filling out and submitting the form is part 2. This way, you can actually know if some portion of the people drop out and bounce off during the process of filling the form.
If so, make sure to run some A/B tests and optimise it, so that that percentage of users decreases. Talking about optimising forms, let's see how Google Analytics can help us get there.
#2 Optimise your Forms with Google Analytics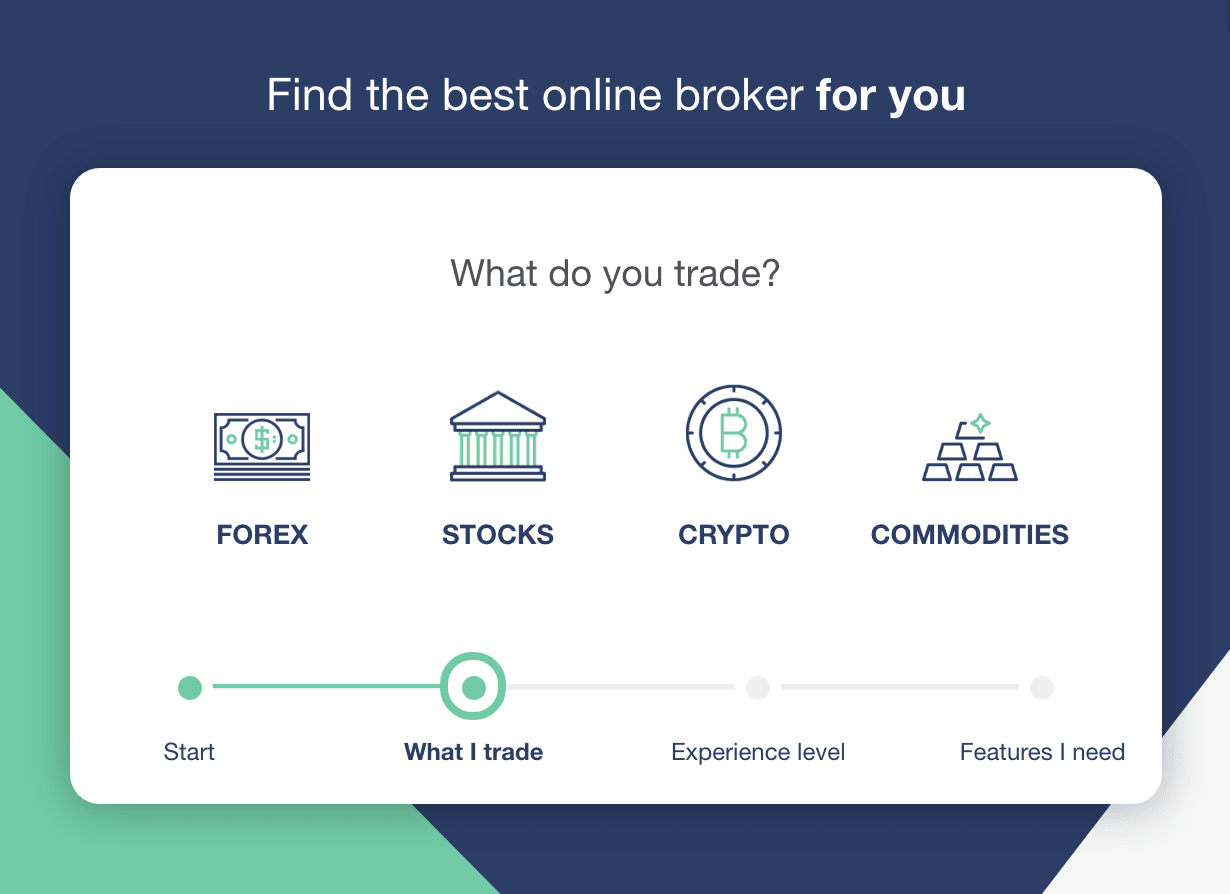 You can disguise forms. They don't need to be filled with text. Yes, sometimes they need to be. And when they do, make sure to use drop-down suggestions to further prevent the user from bouncing off.
Don't use contact forms that don't bring any value to you or your customer. If they sense that filling the form would benefit them in a way, they would gladly do so. Inform them that this information would be used to tailor their experience, and make them believe it.
How can GA help?
Okay, but how can Google Analytics help here? Isn't this all about A/B testing? Well, Google Analytics can help you win recognizing what works and what doesn't. Since forms can be placed on many pages, including landing pages, home pages, sales forms, contact forms, subscription boxes, or even payment thank you pages, you would need to set up separate tracking for each one. That, Google Analytics can do.
There's a tool within Google Analytics, called Event Tracking, by using it separately on each form, you can get to know which ones work, and deduce why. Once you've done that, you can apply the concept to all forms on your website.
#3 Optimising your sales funnels with the help of Google Analytics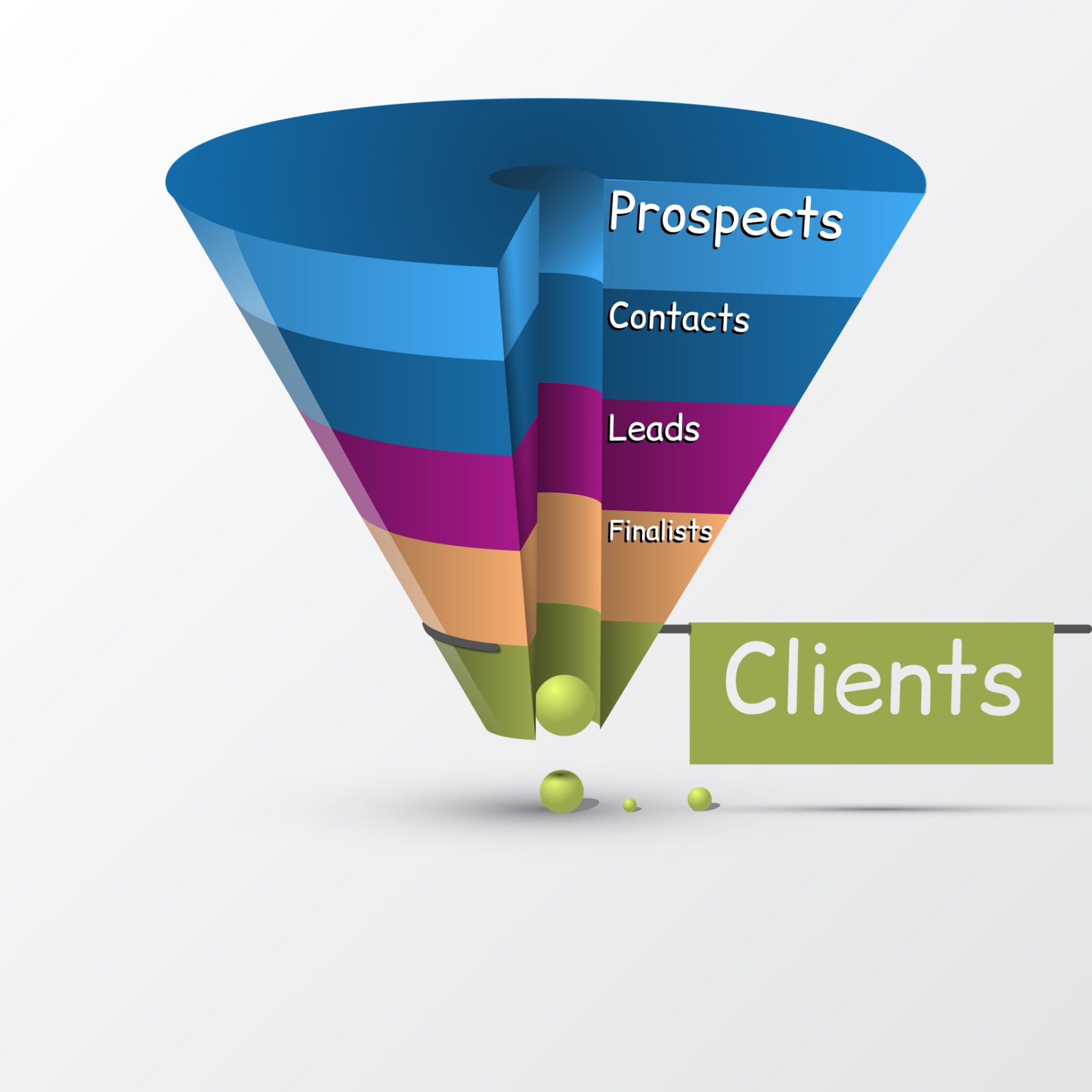 Fortunately, any kind of funnel could be optimised with the help of Google Analytics data. What makes Google Analytics extremely useful here is the ability to create and use custom segments for each funnel.
Since funnels have multiple steps, you would want to know exactly what's happening at each step of the process.
Are people abandoning the cart? If so, why and how can you fix that? Well, with Google Analytics Sequences, you can use the advanced setup and define the exact steps in the funnel you wish to monitor more precisely.
Events like adding a product to the cart, subscribing for a coupon discount, or going to the cart page can all be tracked.
In order to set up the whole process, you need to add the separate steps of your funnel one by one. Once you've added the first step, continue by pressing the "Add Step" button at the bottom of the page and continue with filling in the details of the next step.
You can see the percentage of users that reach each step individually. In the case shown in the image above, it's 2.09% of users reach the cart checkout. (Step 3). That means, out of 4,018 visitors in total, 2.09% are 84 users that have completed the checkout process.
#4 Optimise pages with GA
The usual approach to optimising pages is via A/B testing. Whether it's a landing page, your homepage, or a thank you page with an option to opt in to a newsletter, you need to figure out what's the best-converting variant.
To be honest, we sometimes change things for sheer emotional reasons. We are all human, and we don't always make decisions based on data and test results. That can sometimes lead to a greater emotional bond with our clients, but on the other hand, it can also be dangerous and lead to a lower conversion rate.
Engagement vs Conversion
While people can be more easily engaged on their desktop devices, on mobiles they tend to scroll through content in an instant. This is why stories and video shorts are effective.
This also leads to the control and the variant landings being successful in different fields. For example, the control page can have a higher engagement rate, whereas the variant can yield a higher conversion rate. Such things happen.
That usually happens with the usage of distracting images, videos or charts, that keep your users on-page, but drive them away from the CTA. Depending on your goal, that can be a good or a bad thing. Straight things out, and if you are aiming for conversions optimisation, make sure to eliminate distractions.
Google Analytics can help here by telling you which part of the traffic is mobile, and which desktop. On mobile devices, you want as few elements as possible coming in the way of your users, distracting them from converting. (Since the display is much smaller, they have to scroll more which leads to bounces.)
#5 Optimise for different devices
Browser compatibility, screen resolution, and different devices usage can all play a part in your conversion rate. If your website isn't responsive, expect no conversions from mobile users, which, honestly, can be the majority of your traffic.
What Google Analytics does, is tell you the exact device and browser used in each session. You can even see people that use very outdated browsers, like Internet Explorer, for example.
And if you find out that a good portion of your traffic comes from users from a browser like Samsung Internet, that your website isn't optimised for, you are missing a ton of conversions there.
It is definitely something that's worth a look into. These things can usually take your developer team just a few hours to fix and can lead to great results.
Conducting A/B testing with the help of Google Analytics
Google Analytics is so amazing, people sometimes wonder why it's free. But actually, Google has some interest in your website gaining traffic through their platform. This is another reason why you can use it for A/B testing since the majority of your search engine driven traffic would be coming from google. Aligning your website data from plugins with theirs should be something to aim for, especially when doing A/B testing.
Most tools that are focused on A/B testing are designed in a way that allows them to integrate flawlessly with Google Analytics. The developers of these tools know how most people use GA for the majority of website traffic analysis.
And while you perform A/B testing within the desired third-party tool, the analysis of the results is often done within Google Analytics.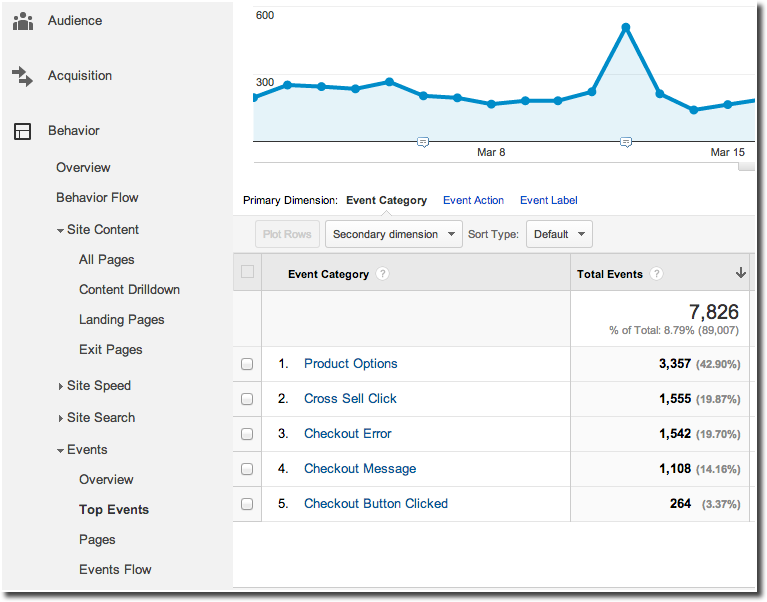 Once you've got the events listed down and you can see how the funnel is working, you can cross-analyze insights and put them on the same graph, which allows you to visualize better how things are going with just a glance.
This can also be done for time periods to spot trends and seasonality. When performing tests, always make sure to split even audiences. Moreover, the same time period should be used for both the variant and the control page.
In GA, You can also access Experimental Data
Once you go to the page view of the page you are testing, you can access the events on that page. In order to go there, simply visit the page's insights and select the Events tab under "Contents". Once you've got the two pages up and ready, you can easily track the conversion rates in a simple chart like this:
Conclusion
While Google Analytics literally allows you to do a thousand things, before you start, make sure you've set up everything properly. The usage of clean and organized data is always required for a good A/B testing process or page optimisation.
Always monitor whether your other plugins and CRO tools bring in data that is aligned with GA's insights. If not, make sure to spot the issues which drive these inconsistencies. With the help of GA, you can optimise blog traffic, landing pages, funnels, forms, and even responsive designs. Make the most out of this free tool, and good luck on your digital journey.
More from our blog