Increase Blog Posts Conversions and Engagements With These Tricks
When talking about well-written blog posts, conversions and engagement go hand in hand. And while SEO is important for bringing in traffic to your blog, if your posts fail to solve problems for your readers, they are less likely to return or even finish reading the article. Here are some of the best tips to […]
When talking about well-written blog posts, conversions and engagement go hand in hand. And while SEO is important for bringing in traffic to your blog, if your posts fail to solve problems for your readers, they are less likely to return or even finish reading the article.
Here are some of the best tips to follow when creating blog posts.
#1 Solve the reader's problems
To be honest, the majority of highly visited blog posts fix problems. If a post is about marketing, the reader is either searching how to increase their conversion, to reach a higher level of SEO, or to create a better sales funnel.
Having a non-converting sales funnel or bad SEO are both problems, people want to be solved immediately. If your blog shows the solutions to the problems which the readers are experiencing you are guaranteed to strike success. So how to do that?
Write about things you have experienced and know how to fix. (Within your area of expertise.)
Always be transparent. Don't give halfway solutions. If your strength is explaining things in a simple way, do it. Being comprehensive, especially on complex topics can be a huge competitive advantage.
Brainstorm with team members. You can sometimes add other teams to give you ideas on what problems might need solving for your readers. If your company has a customer service team, they are going to be a very effective source of ideas for your blogs, since clients question them on a daily basis.
Track the performance of all blog posts. Know when you've had success, and when you haven't. Make sure you analyze what worked and what didn't so you can improve in the future.
#2 Keep the attention of the reader with images and charts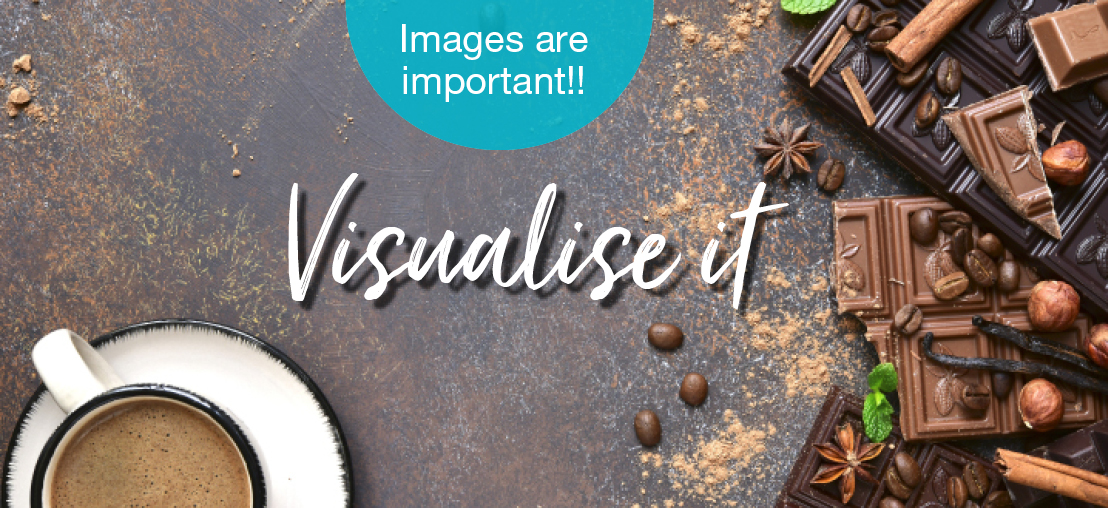 Images play a crucial role in keeping readers engaged. There is more than one reason for that.
Not only do they help with explaining things better, but they also break the focus of the reader, and separate walls of text and lengthy paragraphs in your post. That allows the reader to take a breath, look at the image and continue reading afterwards with a refreshed mind.
Aside from that, images can be used to inspire:
Emotions
Information
Attention
All these three can be used in different scenarios depending on the type of blog post you are writing.
The use of Emotions
Some images like smiling people, human interactions, crying individuals or excitement-showing events, can have a very powerful grip on our emotions and empathy. Such are usually used by charities and NGOs. Inspiring compassion, wonder, joy or sadness can greatly drive affection toward your brand.
The use of Information
Imagery can be used to illustrate charts, diagrams or relations between any two elements that you are comparing. There are some things that require hundreds if not thousands of words and an image can explain it right away. As the saying goes, a picture is sometimes worth a thousand words.
The use of Attention
This, we already partially explained above, as people often skim through the content of the articles they are to read and calculate whether it's worth it to read something as lengthy. What their subconscious mind does, however, is break things down. When they see imagery between the passages of text, the text seems shorter, and they are more likely to read the entire thing. And this is what we want – engagement.
When should we use images in our blog posts?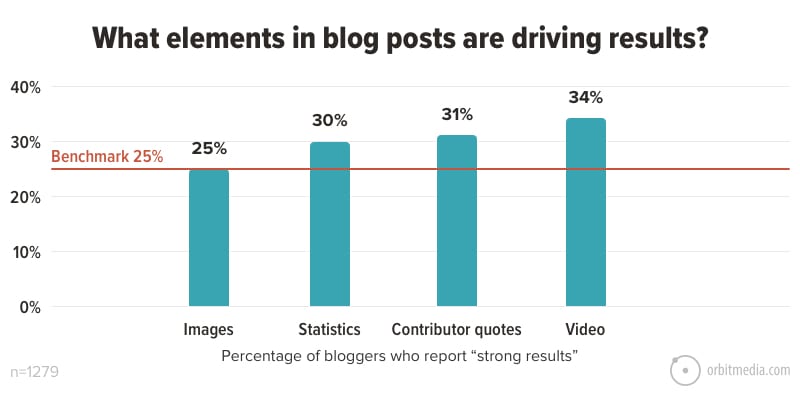 Although images are a big deal and a very useful resource, there are some rules that we need to follow, in order to make the most out of their use.
Here are some simple rules to have in mind when using imagery in your blog posts:
Don't use images more often than every 300 words of text. Although in some situations this rule can be broken for explanatory purposes, if your images are secondary to your text, they should serve the purpose to illustrate.
Always optimize the alt-text and captions of your images for SEO. Moreover, make sure you give credit to whoever has devised the image since in some cases we don't use our own imagery in the posts.
It is best if you can create the images yourself or have someone in your team do them in one fashion with animated figures or a branded character.
 Highlight the most important points in your blog with images. Place images first, text second, when structuring separate subheadings in your blog. (For visibility.)
You can even sometimes use GIFs when making a tutorial.
Sometimes even a screenshot of a process is enough to show readers what you mean. And it still does the job to break their attention and reset their attention span back to text.
Videos can also be used to explain or show stuff.
Small things make a big difference with blog posts
A good structure can sometimes make the reader know what to expect before reading the article. Headlines, paragraph length, proper placement of visuals, charts and visuals can all play a crucial part in keeping the reader's attention for a prolonged period.
Here are some of the main points that you should pay attention to while writing a blog:
Readability: Regardless of what your product is, if some part of your audience is not as knowledgeable about your product, they might not be aware of certain terms used throughout the article. Unless your product is heavily targeted toward experts in the field, make sure everyone would understand the article.
Headline Structure: Use H2, H3 tags in order to structure your post, under H3 tags,  bold can be used for better visibility. Not only does this give your readers a sense of structure and flow, but it also helps the SEO of your article.
Search Engine Optimisation: Proper Title, Subheadings usage, keywords, keywords density, tags, and meta description are all things that you need to have in mind while writing an article. Of course, keyword stuffing is something you should mostly stray from. Write articles for people, not algorithms. You will notice the difference.
Use Social Proof: If the product or service your product is about has compelling social proof, make sure to use it in the article. If you are trying to prove a controversial point, you can also state who also supports this claim. People often resonate better with other people, especially if they are their role models.
Use backlinks: Using a few internal and external backlinks can not only improve the SEO of your article but also bring in the extra engagement of your readers. If you are writing an article about multivariate testing, and you have already explained A/B testing in a previous article, link it.
#3 What is a Good Blog Design
In order to grab the attention of your readers, you need a consistent design throughout the article. This can either be the same colour usage, the same style or gamma. But these visual characteristics are just the edge of the iceberg. Here are some things to consider when designing your website's blog section:
Mobile-Friendly: Mobile-friendliness makes sure you can target people, regardless of the device they are using. Your content should be available and reachable by everyone, everywhere. Most people read blogs while commuting, anyway, so why rely on desktop readers?
Colour Scheme: Using the colours that evoke the emotions you are looking for is key. Are you writing a ghost story? Then use red, black, and grey to startle your readers. Is it a love blog? Then the obvious choice is red, pink and white.  If you are after something professional or giving expert advice, black, white, and green are the colours to go for.
Remove Ads: If you have the option to, remove all ads, if you don't, at least minimize their numbers. The more you distract your viewers from your text, the more likely they become to bounce off the website for good.
Make your own pop-ups. Has it happened to you that you want to read an article you are very interested in, and there's a pop-up asking you to subscribe even before you can view it? Well, that actually works in some cases. Moreover, making one exit pop-up sometimes works even better. After your readers are leaving, prompt them with the question to subscribe and throw in an offer they can't resist along with the message.
Increase Load Speed: Just like any other part of a website, a blog should be quick to load. People hate waiting, and with each day their attention span grows thinner.
Use CTAs: If your blog is under the same domain as your main web page, as it should be, throw in a menu or a Call To Action button somewhere, to inspire your readers to convert.
Conclusion
In the right hands, blog posts can become a powerful funnel of both traffic and lead generation to your website. Make sure you write about something you are either very passionate about or you are an expert in the field. Focusing on solving the problems of your readers should be a good start.
Keeping their attention is something that builds over time. Use consistent visual elements and place them properly throughout the article, in order to re-engage the readers' attention span. Use headings, bold, bullets and numbered lists, in order to do the same in a different manner. Readers often scan the article before reading, trying to figure out how much time it would take. Adding a "5-minute read", or "10-minute read" label on top might incite them to just go ahead without hesitation.
More from our blog